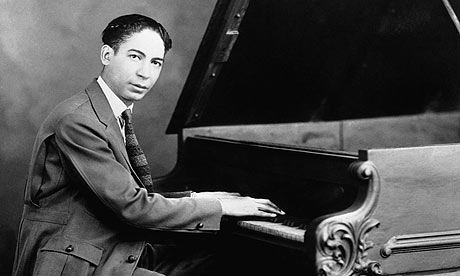 This morning's selection on the Songs from Treme tumblr
was the original Jelly Roll Morton recording of
King Porter Stomp
, a tune that never gets old for me. Let's listen to some more versions of the classic, shall we?
I'm pretty sure I am required by law to start with Fletcher Henderson's arrangement for the Benny Goodman Orchestra:
More after the jump:
Here's Glenn Miller on a recording I had not heard before today:
This mid-30s version by the Teddy Hill Orchestra features a young Dizzy Gillespie on the trumpet solos, and is included in the wonderful
RCA Gillespie set
:
Here's a rare one, Sidney Bechet with the
Dutch Swing College Orchester
:
The
Tetsuya Tatsumi Big Band plays a Gil Evans arrangement of the tune:
Are there any other gems I should know about?